We are delighted to introduce the Vida phono stage. Featuring state of the art semi-conductor technology allied to high precision LCR type equalization the Vida sets new standards for vinyl disc reproduction.


Features


Two inputs - Select between MM and MC - Low or High impedance loading on MC input

LCR RIAA equalization network

Direct coupled circuit, no capacitors in signal path

Readily accessible large 'Mute' button allows for drama free record cueing!

Cartridge de-gaussing facility

Mono / Stereo Switch

Optional subsonic filter

External Power Supply assures silent background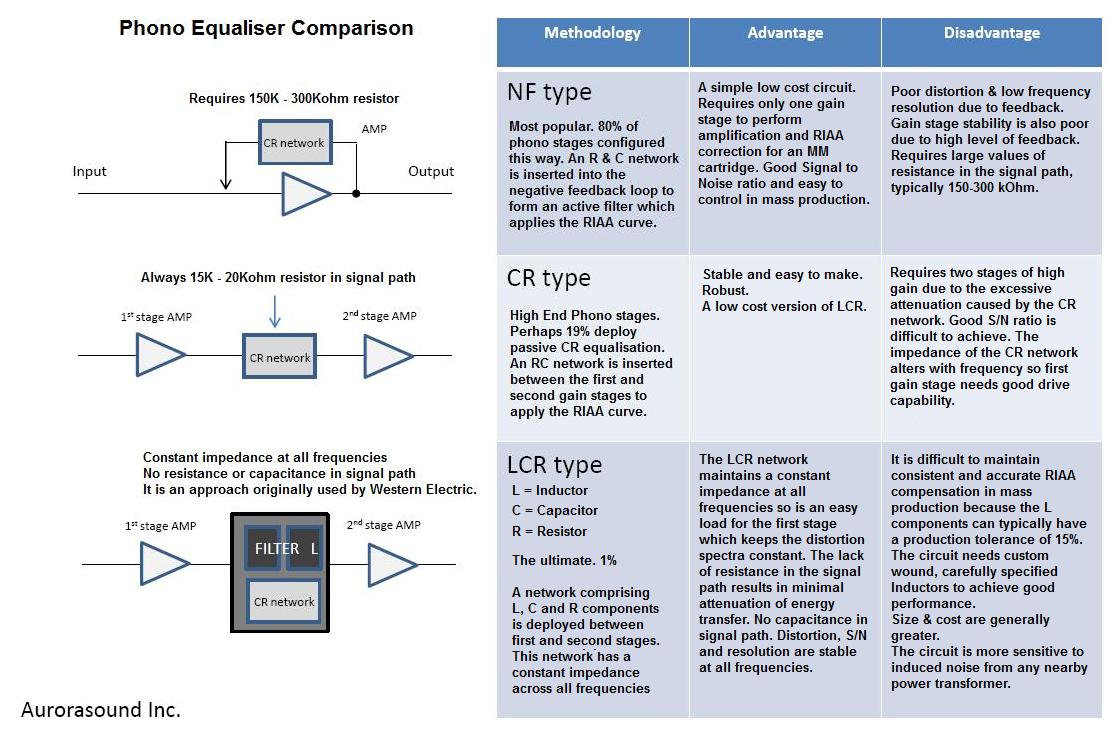 The Vida was featured (and recommended) in the September '13 edition of HiFi Critic magazine. Some choice excerpts below...

"...Irrespective of cartridge model or type, the sound was always lively and bouncy with lots of detail, particularly in the midrange. Vocals are handled with considerable competence, combining excellent articulation with fine nuance and micro-dynamics. The treble is detailed and smooth with good perspectives. Bass is very well balanced with good drive and weight.

Good definition ensures that the stage width and depth are excellent and the soundstage takes on a fine three-dimensional quality with tight imaging and focus. Piano is handled well, with good overall balance and excellent tonality…

The Vida is technically very interesting with its DC coupling and inductor RIAA stage. The high quality build promises a long and reliable life and the casework is solid and neatly styled. On balance it measures well and has the transparency and presence to place it among the truly desirable group of currently available phono stages. It deserves to be partnered with a top quality moving-coil cartridge, and when so partnered will give many hours of listening enjoyment. Indeed, it may be hard to find another that's as attractive at this price. All in all the Vida is competitively priced and therefore deserves recommendation..."
The Vida has just received a glowing review in the July 13 issue of HiFi News. Extensive laboratory tests demonstrated its near perfect technical performance while the subjective appraisal supported that with fulsome praise. Download this fine review by cicking on the link below.

There's also a new and very positive review by Jason Kennedy at the online magazine the-ear.net

New in June 2016, a fine review of the VIDA by Marja & Henk on the popular 6 Moons website
Download the HiFi News review here
Download the translated StereoSound (Japan) Review
Jason Kennedy's review from the-ear.net
Download the 6 Moons review by Marja & Henk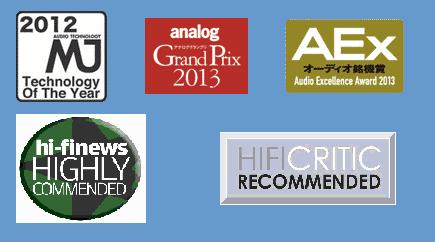 Please contact us to arrange a home trial of this sensational new phono stage
PREDA
LINE LEVEL CONTROL AMPLIFIER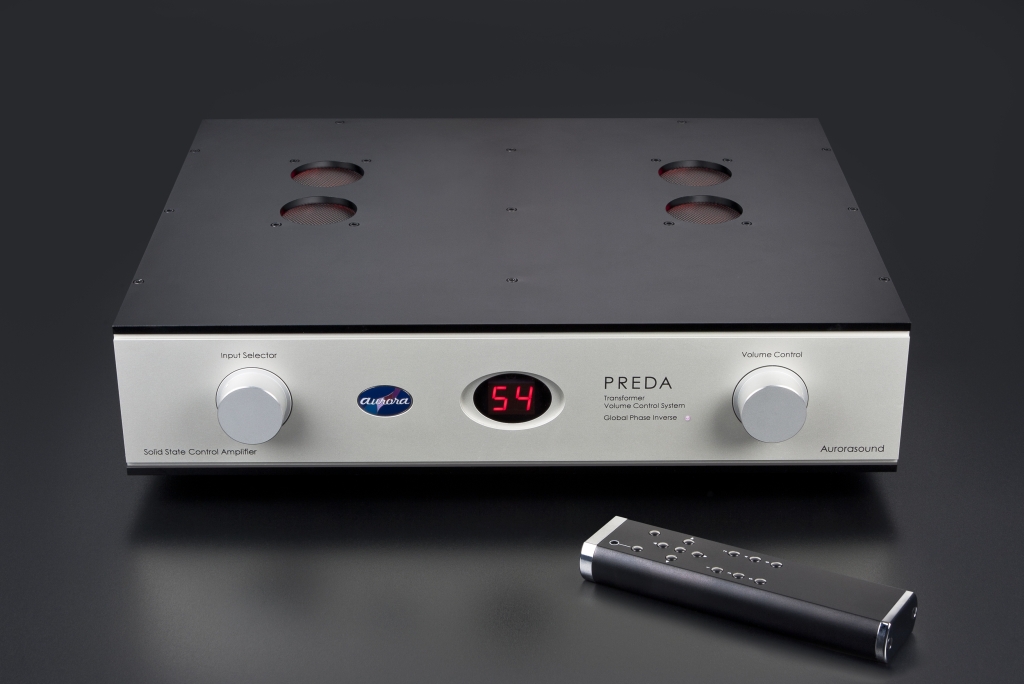 PREDA is a solid state preamplifier with analogue IN / OUT and employs a state-of-the-art autoformer type volume control system. The transformer taps are switched using super reliable reed relays from UK manufacturer Pickering Interfaces and incorporates 54 steps allowing precise setting with perfect Infrared remote control. Unlike the more typical conventional resistive attenuator, this transformer system loses no part of the signal as heat and enables more accurate control of the listening level.

PREDA also includes Aurorasound's newly developed discrete amp modules which feature exceptional bandwidth and ultra low distortion. It can balance input signal sources and drive any type of power amplifier with excellent signal control.

PREDA was developed adopting a completely new modular concept and deploys independent blocks comprising power supply, input and output stages for each L/R channel. A heavy duty solid aluminium chassis, extruded knobs and anti-vibration isolating feet are employed to achieve the highest levels of musical performance, operation and aesthetics.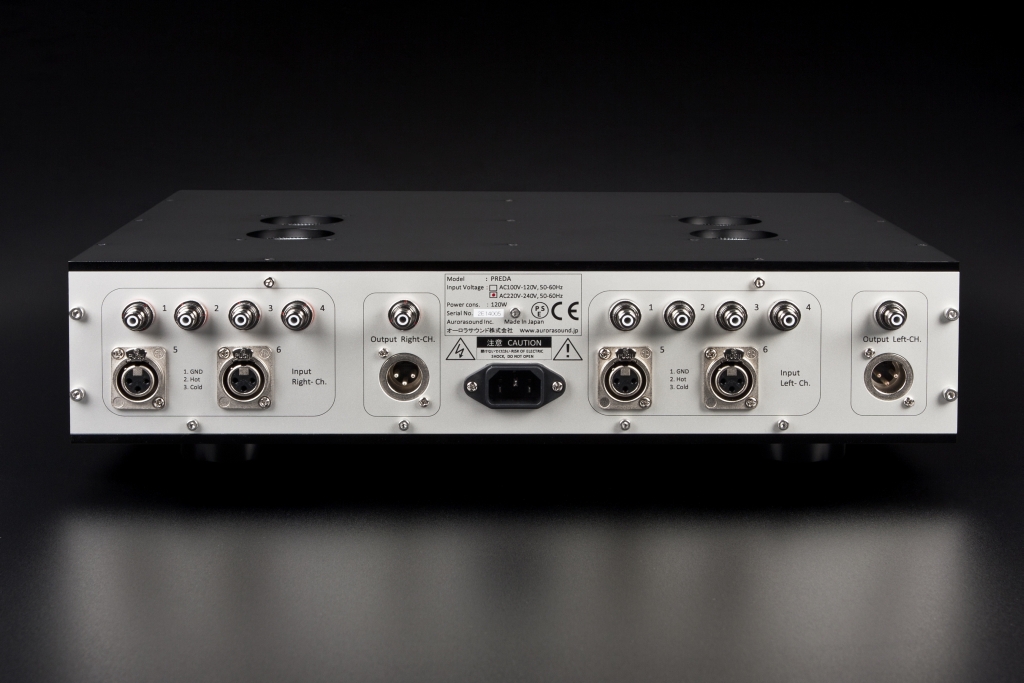 Features

6 Inputs. 2 x Balanced via XLR, 4 single ended via RCA sockets

2 Outputs. 1 x Balanced via XLR, 1 single ended via RCA sockets

Maximum 10 dB Gain

54 step transformer attenuation switched via UK made Pickering Interfaces reed relays.

Input selection, volume level, balance & phase reversal all accessible via IR remote control.

Newly developed wideband (12MHz) gain modules for input/output buffering.

Fully independent L/R architecture for true dual mono operation.

Substantial aluminium casework & isolation feet.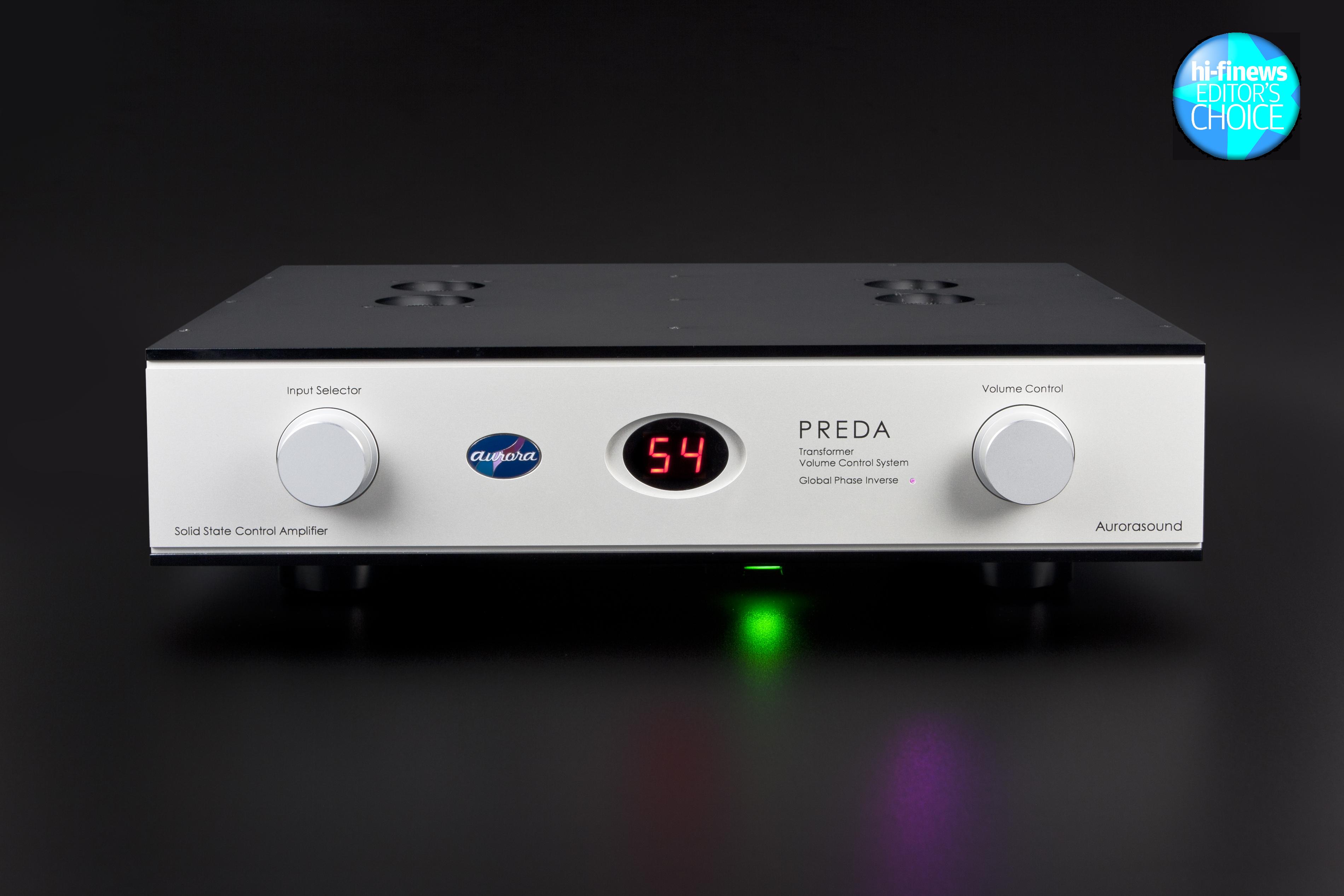 The PREDA has been reviewed in the November '14 issue of HiFi News. It earned a coveted 'Editor's Choice' award.

In a newer review published by HiFi Critic, the PREDA earned their prestigious Audio Excellence award.

The twin box PREDA TBSP (True Balamced Signal Path) line stage was given a thorough and very positive appraisal by 6Moons owner Srajan Ebaen.



Download the HiFi News review here
Download the HiFi Critic review here
Download Srajan Ebaen's fine 6 Moons review of the 2 box PREDA TBSP Linestage


HEADA

BALANCED DRIVE HEADPHONE AMPLIFIER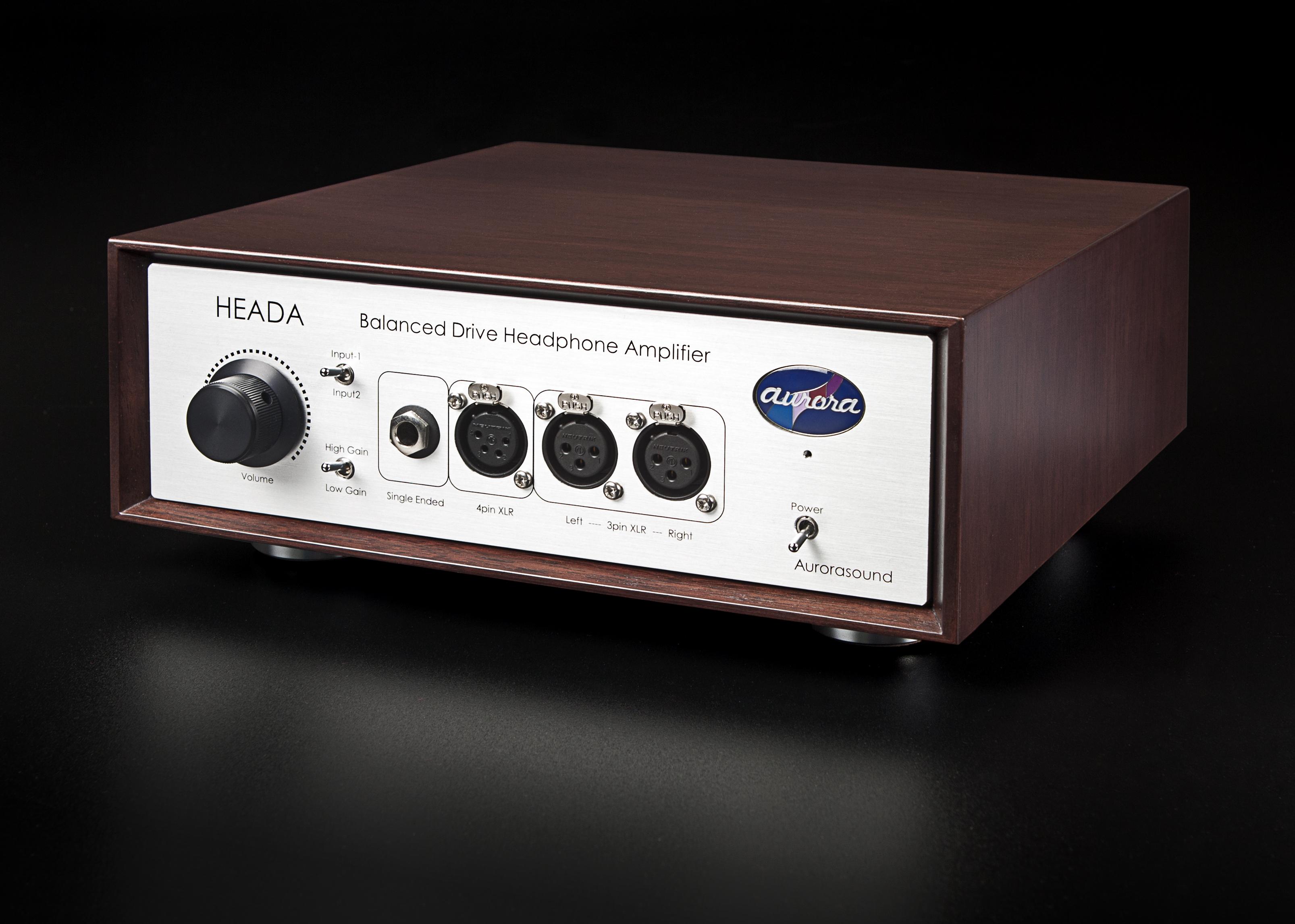 As conventionally configured, the Left & Right channels of a headphone amplifier drive the voice coils of the Left & Right driver. However the return path for each channel is joined as one before returning to the amplifier's common ground. This shared connection has some electrical resistance from the wire and various joints which can produce a common signal at the negative terminal of both driver coils. This will generate low level crosstalk and increase the distortion heard through the headphones. A balanced configuration does away with this common earth return.

Taking full advantage of the potential benefits that accrue from operating headphones through balanced drive, the HEADA sets new standards of performance for amplifiers of this type. The improved signal to noise ratio, dynamic range, slew rate and power delivery alongside the reduction in THD are tangible and all help headphones of the highest quality to deliver their best possible results. The unforced clarity & calm that has become a signature of Aurorasound electronics is again evident in the HEADA and brings even modest or conventionally wired headphones to life in an unexpected and charming way.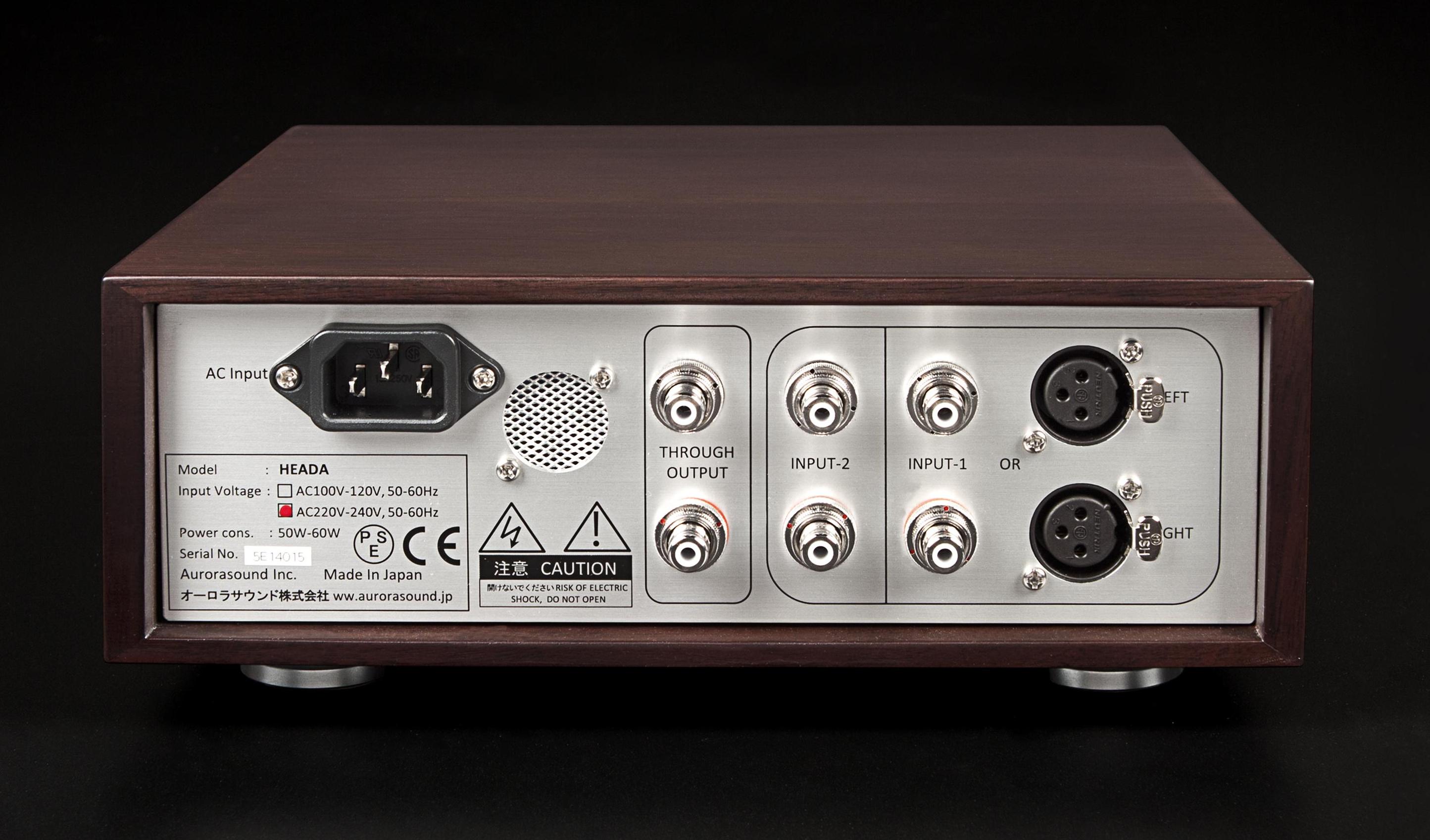 Features

2 Inputs. 1 switchable Balanced XLR or Unbalanced RCA, 1 via unbalanced RCA.

3 Outputs. 2 Balanced; 1 via XLR L&R, 1 via 4 Pin XLR, 1 unbalanced via ¼" stereo jack.

Utilising in house designed Class A amplifier modules using discrete FETs and transistors.

Large format conductive plastic potentiometer assures precise channel balance at all levels.

Low/High gain selector allows matching to headphones with any impedance or sensitivity.

High power toroidal transformer and high speed regulated power supply.

Substantial aluminium casework with real wood sleeve & isolation feet.

Recommended Headphone impedance 16 Ohm – 600 Ohm.

The HEADA has recently been the subject of several fine reviews.

Here's one at the popular forum HiFi Wigwam.
Here's another at Inearspace
Another HEADA review this time from Qobuz in France
Download the Qobuz review here
And a spectacular review from Keith Howard at HiFi News.
Click on the image below to watch a nice video review of the HEADA from Head-Fi


Srajan Ebaen recently reviewed the HEADA for his online 6Moons publication. A very thorough test putting it into the context of some of the other top flight contenders.
Download Srajan Ebaen's extremely thorough 6Moons review of the HEADA here
PADA

STEREO POWER AMPLIFIER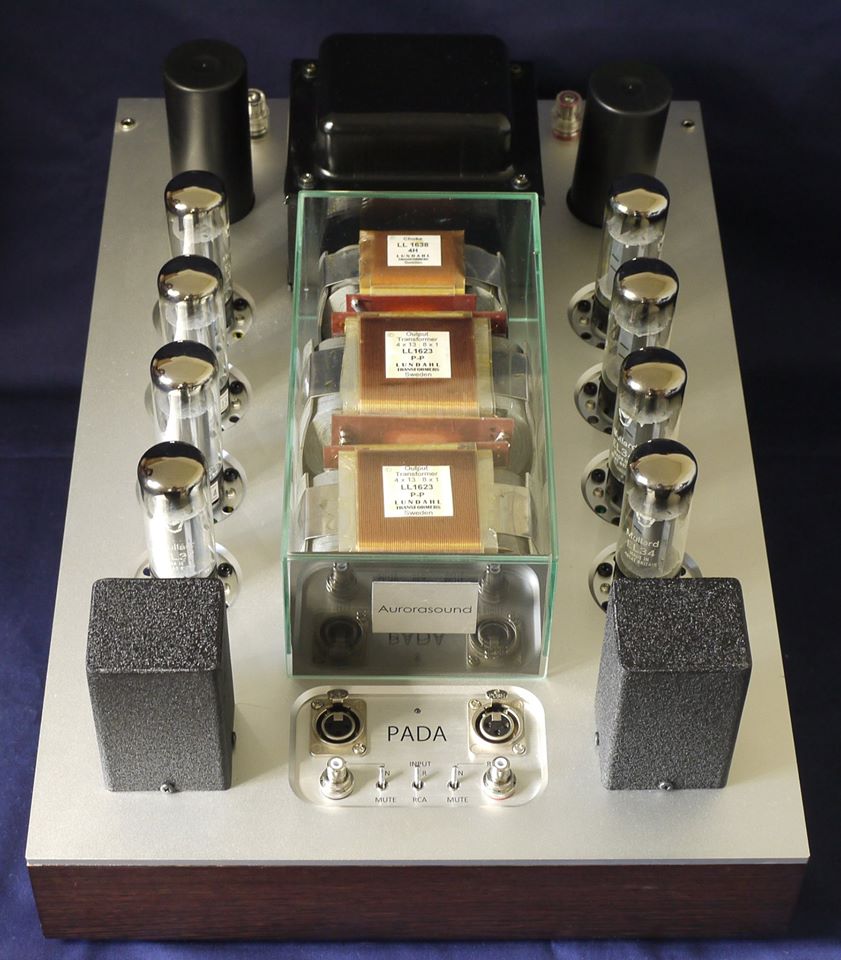 Coming soon a new stereo power amplifier. The PADA uses the discrete transistor gain stage from the PREDA coupled via a Finemet interstage transformer to a quad of Triode connected EL34's operating in parallel push pull. Output transformers are from Lundahl in Sweden.
Please contact us to arrange a home trial of these incredible new products. Alternatively order directly from our Items for Sale shop.

Prices are as below.

VIDA £3299.95

HEADA £2599.95

PREDA £10999.95

PREDA TBSP £21999.95

PADA £11995.95

HIFACE 2 PRO £349.95

HIFACE DAC PRO £459.95

BUSPOWER PRO £119.95

ASX-01 £129.95

puresound Tel: +44 (0) 1822 612449